Eurotrans Express
Temperature Controlled Transport in Wolverhampton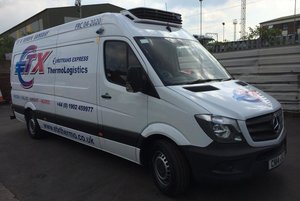 Operating a 24 hour same day delivery service, our temperature controlled transport service allows us to collect and deliver goods throughout the nation. We are available whenever you need us, 365 days a year.
Whether you are looking to invest in our same-day delivery solutions or are comfortable with our economy service, transporting your goods to your specified location within two to three days; you can count on us to get your goods to their designated location on time and in excellent condition.
Based in Wolverhampton, we have great access to main roads and motorways, allowing us to transport your goods quickly and efficiently anywhere you need – even throughout Europe!
Medical Couriers Also Serving Birmingham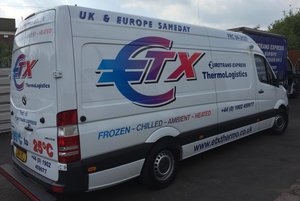 Our temperature controlled vans can keep your goods anywhere between 15-25°c according to your specifications, making us perfect for medical couriers. Our vehicles are also available with lower temperature cooling, as low as -25°C. We also extend our transportation services throughout Europe, with the same 24 hour promise.
Working throughout the Midlands, our easy access to a variety of key transport routes allows us to travel to Birmingham within 45 minutes, meaning that you can rely on our expert transportation service to deliver your goods in an unbeatable timeframe.
With the additional option of investing in our chilled and frozen transportation solution, we are able to meet your courier needs, whatever they may be. Call us today on 01902 455 855 for a reliable service that works to your exact needs.